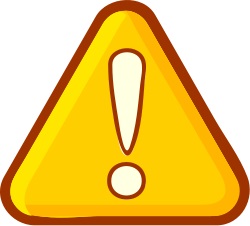 According to the regulations of the PIOM, the start order for the WRE stage will be attributed according to the IOF ranking of the elite athletes at January 31, 2018.
Make sure your IOF_ID is correct. In case you have not submitted your IOF_ID, you should provide it as soon as possible.
Any questions should be sent to the mail piom2018.contact@gmail.com until 23:59 of the 11th of February.
WOMEN:
| | | | | | | | |
| --- | --- | --- | --- | --- | --- | --- | --- |
| Bib No | Name | Club | Class | IOFID | Position | Points | Obs |
| 201 | Svetlana Mironova | Koovee | WE | 3932 | 16 | 5429 |   |
| 202 | Nadiya Volynska | Individual SWE | WE | 6284 | 27 | 5176 |   |
| 203 | Laura Vike | Koovee | WE | 6236 | 66 | 4639 |   |
| 204 | Tuulia Viberg | MSP | WE | 6220 | 113 | 4060 |   |
| 205 | Kate Morrison | OK Linné | WE | 3996 | 179 | 3561 |   |
| 206 | Sanna Kauppila | AngA | WE | 2789 | 181 | 3523 |   |
| 207 | Milla Mattila | Helsingin Suunnistaj | WE | 19628 | 215 | 3259 |   |
| 208 | Joana Wälti | Swiss O Tours | WE | 23322 | 238 | 2958 |   |
| 209 | Cécile Foltzer | OK Linné | WE | 24927 | 243 | 2911 |   |
| 210 | Wai Lan Iris Lui | OPOR OAHK | WE | 3551 | 252 | 2820 |   |
| 211 | Marie Olaussen | FSK | WE | 4291 | 265 | 2716 |   |
| 212 | Carolina Delgado | GD4C | WE | 18756 | 303 | 2449 |   |
| 213 | Filipa Rodrigues | ADFA | WE | 24882 | 308 | 2426 |   |
| 214 | Elaine Lenz | ADAAN | WE | 20364 | 329 | 2307 |   |
| 215 | Kristin Olovsson | OK Linné | WE | 24104 | 358 | 2096 |   |
| 216 | Katarzyna Slusarczyk | OK!Sport Warszawa | WE | 28653 | 741 | 708 |   |
| 217 | Emília Silveira | CN Alvito | WE | 5398 | 978 | 370 |   |
| 218 | Maria Sá | ADFA | WE | 5801 | 1044 | 251 |   |
| 219 | Regina Kelly | OK Linné | WE | 2806 | 1123 | 30 |   |
| 220 | Liliana Oliveira | GD4C | WE | 4303 | 1138 | 20 |   |
| 221 | Isabel Diz | CORNELIUS | WE | 31550 | 1358 | 0 |   |
| 222 | Beatriz Moreira | CPOC | WE | 19098 | 1358 | 0 |   |
| 223 | Raquel Costa | GafanhOri  | WE | 1032 | 1358 | 0 |   |
| 224 | Inês Alves | GD4C | WE | 31921 | 1358 | 0 |   |
| 225 | Sónia Silva | GDE | WE | 31939 | 1358 | 0 |   |
| 226 | Anni Valtonen | MSP | WE | 24321 | 1358 | 0 |   |
| 227 | Fay Walsh | OK Linné | WE | 19079 | 1358 | 0 |   |
| 228 | Johanna Oberg | OK Linné | WE | 6720 | 1358 | 0 |   |
| 229 | Rita Rodrigues | CMo Funchal | WE | 4929 | 606 | 954 | Not in WRE |
MEN:
| | | | | | | | |
| --- | --- | --- | --- | --- | --- | --- | --- |
| Bib No | Name | Club | Class | IOFID | Position | Points | Obs |
| 101 | albin Ridefelt | OK Linné | ME | 15472 | 18 | 5513 |   |
| 102 | Timo Sild | Koovee | ME | 16283 | 19 | 5504 |   |
| 103 | Oleksandr Kratov | Koovee | ME | 12116 | 21 | 5480 |   |
| 104 | Oskar Sjöberg | OK Linné | ME | 16382 | 24 | 5450 |   |
| 105 | Gaute Steiwer | FSK | ME | 16697 | 37 | 5238 |   |
| 106 | Vincent Coupat | OK Linné | ME | 8581 | 43 | 5172 |   |
| 107 | Martin Hubmann | FSK | ME | 10851 | 45 | 5151 |   |
| 108 | Ivan Sirakov | OPOR Variant 5 | ME | 16365 | 70 | 4880 |   |
| 109 | Rassmus Andersson | OK Linné | ME | 6990 | 72 | 4860 |   |
| 110 | Tim Robertson | Koovee | ME | 15525 | 91 | 4634 |   |
| 111 | Aleksi Anttolainen | LS-37 | ME | 7065 | 93 | 4628 |   |
| 112 | Arturs Paulins | Azimuts | ME | 14704 | 100 | 4567 |   |
| 113 | Kiril Nikolov | OPOR Variant 5 | ME | 14164 | 145 | 4251 |   |
| 114 | Aapo Leskinen | Lynx | ME | 12666 | 184 | 4057 |   |
| 115 | Hans Petter Mathisen | FSK | ME | 13377 | 196 | 3994 |   |
| 116 | Tristan Bloemen | Belgium | ME | 7724 | 205 | 3950 |   |
| 117 | Akseli Ruohola | MSP | ME | 24217 | 207 | 3948 |   |
| 118 | Janne Mänkärlä | Lynx | ME | 13955 | 214 | 3927 |   |
| 119 | Joni Hirvikallio | Koovee | ME | 10663 | 218 | 3913 |   |
| 120 | Tiago Romão | CMo Funchal | ME | 15586 | 247 | 3798 |   |
| 121 | Ken Peeters | OK Linné | ME | 14769 | 295 | 3529 |   |
| 122 | Raúl Ferra | Koovee | ME | 13905 | 301 | 3493 |   |
| 123 | Jakob Andersson | OK Linné | ME | 6982 | 304 | 3469 |   |
| 124 | Pedro Nogueira | ADFA | ME | 14223 | 306 | 3467 |   |
| 125 | Everton Daniel Markus | COSM | ME | 13282 | 335 | 3324 |   |
| 126 | Clement DEMEUSE | FRSO | ME | 22291 | 338 | 3316 |   |
| 127 | Orhan Kutlu |   | ME | 20183 | 349 | 3262 | Not in Orioasis |
| 128 | Eero Heinonen | MSP | ME | 24822 | 359 | 3214 |   |
| 129 | Dimitar Zhelyazkov | OPOR Variant 5 | ME | 24809 | 394 | 3065 |   |
| 130 | douglas da silva schmitz | COSM | ME | 24015 | 429 | 2960 |   |
| 131 | Ruairi Short | OK Linné | ME | 16231 | 430 | 2956 |   |
| 132 | Aaro Ruohola | MSP | ME | 24744 | 450 | 2875 |   |
| 133 | Gerald Yip | OPOR OAHK | ME | 18278 | 498 | 2637 |   |
| 134 | Veli-Pekka Kuutti | Espoon Akilles | ME | 12270 | 572 | 2362 |   |
| 135 | Matiss Sliksjanis | Azimuts | ME | 24441 | 652 | 2034 |   |
| 136 | Tuomo Lahtinen | LS-37 | ME | 12369 | 659 | 2006 |   |
| 137 | Brian Poon | OPOR OAHK | ME | 15073 | 670 | 1972 |   |
| 138 | Sam Choi Lam | OPOR OAHK | ME | 12399 | 706 | 1860 |   |
| 139 | Nelson Baroca | CA Madeira | ME | 18693 | 754 | 1720 |   |
| 140 | Fryderyk Pryjma | Koovee | ME | 21895 | 780 | 1655 |   |
| 141 | Robson Rengifo | ADAAN | ME | 15425 | 840 | 1551 |   |
| 142 | Rafael Miguel | Ori-Estarreja | ME | 18689 | 851 | 1535 |   |
| 143 | Pedro Duarte | ADFA | ME | 8989 | 859 | 1514 |   |
| 144 | Erik Lind | OK Linné | ME | 12774 | 1016 | 1186 |   |
| 145 | João Mega Figueiredo | CN Alvito | ME | 9450 | 1040 | 1128 |   |
| 146 | Bernardo Pereira | ADFA | ME | 21600 | 1055 | 1092 |   |
| 147 | João Novo | .COM | ME | 20667 | 1056 | 1087 |   |
| 148 | Van der Ouderaa François | FRSO | ME | 14543 | 1073 | 1056 |   |
| 149 | Drygalski Tom | FRSO | ME | 22507 | 1074 | 1055 |   |
| 150 | Kuba Dragowski | OK!Sport Warszawa | ME | 8965 | 1129 | 930 |   |
| 151 | David Lingfors | OK Linné | ME | 12824 | 1230 | 831 |   |
| 152 | Saul Klemola | Koovee | ME | 24613 | 1370 | 736 |   |
| 153 | Nuno Evangelista | COA | ME | 9311 | 1519 | 645 |   |
| 154 | Luis Barreiro | NADA | ME | 7381 | 1770 | 444 |   |
| 155 | João Ferreira | CAB | ME | 9423 | 1775 | 442 |   |
| 156 | Julian Nürnberger | OLG Regensburg | ME | 27950 | 1776 | 441 |   |
| 157 | Miguel Nobrega | Natura | ME | 21319 | 1861 | 370 |   |
| 158 | João Gomes | CA Madeira | ME | 27187 | 1928 | 283 |   |
| 159 | Paul Roothans | CN Alvito | ME | 23061 | 1957 | 234 |   |
| 160 | Xavier Vieira | CA Madeira | ME | 27109 | 2102 | 20 |   |
| 161 | Filipe Dias | GD4C | ME | 8834 | 2102 | 20 |   |
| 162 | Angel Soto | GD4C | ME | 31563 | 2152 | 10 |   |
| 163 | Luis Leite | GD4C | ME | 12617 | 2152 | 10 |   |
| 164 | Dieter Andreas Wolf | ULU REISEWELT | ME | 18129 | 2152 | 10 |   |
| 165 | Xoel Chamorro | AROMON | ME | 31876 | 2359 | 0 |   |
| 166 | Mattis Hallberg | GMOK | ME | 30001 | 2359 | 0 |   |
| 167 | Rasmus Arfwedsson | GMOK | ME | 31078 | 2359 | 0 |   |
| 168 | Love Sintring | Hagaby | ME | 19829 | 2359 | 0 |   |
| 169 | Maxim | Individual RUS | ME | ???? | 2359 | 0 | Please give us your IOFID |
| 170 | Popov Evgeny | Individual RUS | ME | 15089 | 2359 | 0 |   |
| 171 | Rasmus Ekström | MSP | ME | 27538 | 2359 | 0 |   |
| 172 | Tuukka Mäkinen | MSP | ME | 31936 | 2359 | 0 |   |
| 173 | Johannes Ridefelt | OK Linné | ME | 15473 | 2359 | 0 |   |
| 174 | Viktor Janrik | OK Linné | ME | 32047 | 2359 | 0 |   |
| 175 | Alvaro Prieto | Malarruta | ME | 22996 | 2359 | 0 |   |
| 176 | Ricardo Esteves | ADFA | ME | 20662 | 1290 | 787 | Not in WRE |
| 177 | Herman Ryen Martinsen | FSK | ME | 21738 | 799 | 1617 | Not in WRE |