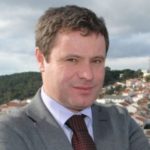 President of Câmara Municipal de Penamacor
In 2021, Penamacor will, once again, receive a World Ranking Orienteering Event. After, in 2019, the Iberian Orienteering Championship which brought eight hundred and fifty athletes to the municipality, it is with enthusiasm that we receive, again, the best athletes in the world in our "home". Since this partnership with the Centro Orienteering Club – COC, in 2016, all the events that took place in the Municipality were extremely successful, bringing thousands of athletes to the municipality and affirming Penamacor as a reference destination for national and international athletes. But the "bet" is not just sports. Athletes, delegates and family members talked about what they saw and felt out of doors, in the four corners of the world, that, with certain, the municipality of Penamacor, located in the center of Portugal, is a land of good and hospitable people. It's villages, colorful notes inserted in the natural heritage, preserve much of the "charm" that time and history gave to those places. The village of Penamacor, with more than eight centuries of existence, is almost as old as the Portuguese nation itself. Its medieval castle and churches, alleys and houses stretched along the slopes seem to have come out of an authentic illustrated postcard. The scenery is fantastic! We are waiting for you for PIOM 2021!
President of POF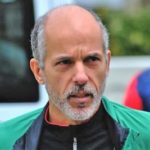 The Clube de Orientação do Centro – COC, with the excellent support of the Municipality of Penamacor, once again organizes one of the most important events in the Portuguese calendar of 2021
The organizational quality of the Club in its various aspects, the excellent support that it always manages to get and, maybe the most relevant, the exceptional technical quality of the terrains and the exceptional reception of the entire local community give us a guarantee and total confidence that this will be once again an event that will remain in the memory of all participants for the best reasons
 It's in this sense that we invite the entire community of this modality to participate in this event that will certainly be marked in each participant both in the competitive and recreation aspects, including cultural and gastronomic issues in the region.